Children's and Youth Religious Education
The Unitarian Society of New Haven (USNH) provides an inspiring and engaging religious education program for children of all ages. We offer Sunday classes for children in preschool through high school focused on age-appropriate exploration and expression of oneself, the world, Unitarian Universalism and world religions (nursery care for babies and toddlers is also provided). We also offer a variety of age-specific and multi-generational social events, social action projects, and worship opportunities for both our congregation and the public. Scroll down to see brief descriptions of our classes for various ages, and check our website regularly to see what's going on in our CYRE program!
Our religious education curricula follow an alternating year cycle, since most classes are multi-age.  In year "A" classes focus in on UU identity, history and values.  In year "B" we explore the sources of Unitarian Universalism, including our Jewish-Christian heritage and other "neighboring faiths".
2013-2014 is a "B" year.
Click here for the registration form to enroll a young person in RE classes for 2013-2014
______________________________________________________________________________________________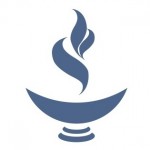 2013-2014 Children and Youth Religious Education Course Descriptions
The Children's and Youth Religious Education program is offered every Sunday from September – June during both morning services and in the afternoon. Program times are:
9:15am—10:30am. Preschool through 5th  Grade
11:15am—12:30pm Preschool through high school
1:00 – 3:00 pm Grades 9-12  YRUU (Youth Group)
Sunday Morning Classes
Nursery for Infants and Toddlers
Nursery for infants is available from 9:15am—12:30pm each Sunday. The nursery is staffed by trained providers and is a warm and welcoming place.
Children's Chapel—One Sunday each month, we gather in the Children's Chapel for shared worship.  Children in Kindergarten through 5th grade participate, while 6-12 graders hold classes as usual. We intend for our children to learn and enjoy the process and elements of worship, through sharing  joys and concerns, meditative readings, exploration of the seven UU principles and the six sources which our faith draws from, interactive activities and occasional guest speakers on social justice matters. We welcome parents to join us!  Here are some pictures of children creating "Nature Art" during one of our summer chapels: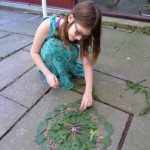 Primary grades – Picture Book Bible Tales
Welcome to Picture Book Bible Tales! This curriculum is fun, friendly and concise with teachable moments that introduce classic Bible Tales to young elementary children
We've selected the 14 best books that we could find that illustrate classic Bible tales that our U.U. children should know.  Each book must meet our high requirements for use in our own Religious Education program.  Each book needs to have engaging illustrations of the right size for reading aloud, use language appropriate for primary aged children, and have the right amount of text. In addition, there are sessions for Introducing the Bible and Creating Your Own Picturebook.

Each session includes:

• set up suggestions,

• an entering activity,

• a sharing circle,

• 3 – 6 activity choices,

• a closing statement,

• teacher background information,

• and a parent handout for taking home or for posting on the classroom door.
For a list of the picture books we'll use this year, click
here
2nd and 3rd grade:  Superheroes: Bible People
In a world where so often "might makes right" and at an age when young children are beginning to form the values which will take them through their lives, this curriculum offers a year's worth of super heroes! So author Gaia Brown begins this 19- session curriculum in her letter to the parents of primary children (grades 1-3). The program includes a theme song (by John Simon) which reminds the children that heroes are people "powerful with brains and even stronger in their hearts."
The goals of the Super Heroes curriculum are:
To introduce children to the stories of people from the Bible who have acted with courage and wisdom in their attempts to lead their lives fully and make the world a better place for others
To show how the lives of these people confirm the principles which we, as Unitarian Universalists, strive to promote
To encourage the children to lead their own lives fully and to use their own positive "super powers" as they interact with the world around them, and as they do so, to grow both spiritually and ethically.
4th and 5th Grade: Bibleodeon and Beyond
What might you see if you enter a Bibleodeon room midway
through the program year? Perhaps an adult Moses is challenging
the group by demanding that members replace their class covenant
with laws from on high. On the walls are works of Bibleodeon wall
art made by the group and growing around the room into an
illustrated timeline of Bible stories.
In the center of the room is a pulpit Bible next to the Bibleodeon
microphone the kids sometimes use as reporters covering Bible
stories. A sign announces the Mystery of the Day: When should we
lead and when should we follow? Craft projects referencing various
Bible stories are scattered here and there. On a counter are piles of
Bibles and doodle books. And all around the room are happy,
involved kids and teachers.
This curriculum carries us through early spring, when the focus shifts to archetypal stories from other religious traditions, including Hinduism, Buddhism, Islam and humanist tales.
Middle School (11:15am only)
6th and 7th: Neighboring Faiths
The Neighboring Faiths curriculum acquaints students with the diversity of faiths worshiped in the United States.  Teachers talk with students about the foundations of such faiths, as well as take the class on field trips to neighboring places of worship. The learning group may modify and augment units to explore the religions practiced in the local area and to encompass the specific interests of the students. The curriculum focuses on values including: appreciation of
religious cultures; interest in, and acceptance of, diversity; and pride in one's own religious faith(s).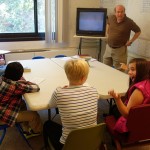 Affirmations Year: A "Coming of Age" Program (8th Grade)—A special year-long coming of age course created especially by the Unitarian Society of New Haven. 8th graders are encouraged to fully engage in their own free and responsible search for truth and meaning as well as develop their personal understandings and connections to UU. As a capstone experience, the class attends a study trip to Boston, MA, to see the headquarters of the UUA and other monuments of our faith.
High School
Click here  to visit our Youth programs page for updated information about High School offerings! 
Electives
Youth Choir—For children of all ages, conducted by Linda Pawelek, our Director of Music.