Fritz Hudson, Interim Minister

rev.fritz.hudson@usnh.org
Jesse Greist, Director of Religious Education
jesse.greist@usnh.org
A life-long educator, administrator, musician and story-teller, Jesse joined the USNH leadership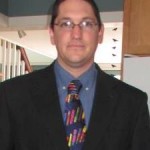 team in August, 2012.  He moved to Hamden with his family, following a seven year stint in Monteverde, Costa Rica where he worked as a teacher and assistant principal of a small school with an emphasis on environmental stewardship.  He studied world religions at New College of Florida, but has focused his career on education, working in both public and private schools in the United States, India, Ghana and Costa Rica.
Jesse is happy to "return to his roots" as the Director of Religious Education at USNH, not only because he studied religion in college, but because he went through USNH's Religious education program as a child.  He returns to work with many of the same seasoned teachers who taught him years ago, as well as newer church member, all dedicated to providing a quality religious education to our young people.  He works directly with children, families and CYRE committee, organizes and helps run classes for young people and teenagers, offers monthly children's chapel worship, delivers weekly "messages for all" in the services, and administers the CYRE (Children and Youth Religious Education) program.
Linda Pawelek, Director of Music

Linda has been Music Director at USNH since 1971. During that time the adult choir has been active on a regular weekly basis. She started a Youth Choir that sings monthly. Linda is a pianist and taught elementary school music for 30 years. At USNH she has been Music Director for many musicals presented by the various theater groups as well as being an accompanist/rehearsal director for canvas dinners, cabarets, and other special church related functions. She sings with the New Haven Chorale and has been a conductor in its Ensemble outreach program.
William R. Braun, Associate Director of Music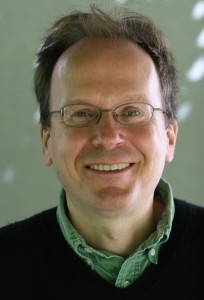 Pianist William Braun made his New York debut in two concerts given with the singers Dawn Upshaw and Richard Lalli in conjunction with the Museum of Modern Arts "Vienna: 1900" exhibition.  He has performed as concerto soloist with the Bew World Symphony (Miami), the Florida West Coast Symphony (Sarasota), and the New Haven and Waterbury Symphonies.  He is the pianist of the Wall Street Chamber Players and of the New Haven Symphony.  A prolific writer, he has had Opera News cover stories on Ian Bostridge, Christine Brewer, John Adams, Peter Sellars and Dawn Upshaw.  Opera News has also published his interviews with Birgit Nilsson, Gerald Finley, Nikolaus Harnoncourt, Philip Glass, Alan Gilbert, Thomas Allen and Andrew Porter, as well as over two hundred other pieces.  He earned his doctorate in piano from Yale in 1990.
Bill has been at USNH for twenty five years. As Associate Music Director of Music, he coordinates the music for most of the 9:15am services, bringing in soloists and group from the congregation.  Whenever possible, the music compliments the sermon topic.  Members of the congregation have formed groups to perform jazz, folk music, vocal ensembles, vocal jazz, and recorder ensembles.  Bill also accompanies the choir at most 11:15am services.
Tisha Ferguson, Congregational Administrator
office@usnh.org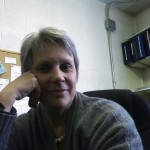 Tisha is a life-long UU, artist, and gardener. She is a graduate of Tufts University and the Museum School, with graduate  work  in landscape design. She worked for many years in software development, and was the Vice President of Design Trust, Inc, a communications and design firm.  She has served on boards of several conservation organizations and was most recently Outreach Director at The Connecticut Fund for the Environment. Having recently returned to New Haven, she is very glad to be a part of the community.
Leslie Hueffman, Bookkeeper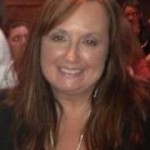 leslie.hueffman@usnh.org 
Leslie joined USNH originally as the Assistant to the Director of Religious Education in 2005.  Then transitioned in 2006 to Administrative Assistant in the main office.  Leslie has worked in various disciplines such as, local cable company in Human Resources, steel manufacturer, computer corporate sales department and recruitment agency, as well as in retail.