Emily Melcher, Interim Minister
interim@usnh.org
Emily Melcher began her ministry with USNH in August of 2012, and will be with us through June of 2014.
An ordained UU minister who specializes in interim ministry (ministering to congregations in transition between setttled ministers), Emily sees her role as both minister and coach. During an interim period, she works with congregations on the 5 developmental tasks of interim ministry:
1)    Claiming and honoring the past, and healing griefs and conflicts
2)    Illuminating the congregation's unique identity, strengths and challenges
3)    Navigating the shifts in leadership that accompany times of transition
4)    Renewing connections with resources within and beyond the district and UUA
5)    Engaging the future with vision, strength, anticipation and zest
This type of work isn't tidy or linear, because it's spiritual work.  The developmental tasks aren't a checklist of things to accomplish; they are deeper processes that evolve over time, and with encouragement, in the inner lives of people and the life of an institution during in-between periods.
Ministering transitions is practical work, as well. During an interim period, Emily works with congregational leadership to assess the systems and structures of the congregation, from governance to staffing needs to financial management and stewardship, in order to discover what will best enable the congregation to fulfill their mission and prepare them to embrace ministry with their next called and settled minister.
Emily earned her M.Div. from Andover Newton Theological School with a specialization in Worship and the Arts. She completed two units of hospital chaplaincy training at Brigham & Women's Hospital in Boston and served as ministerial intern with the First Parish in Bedford, MA.  Most recently, she has served as interim minister with the Champlain Valley Unitarian Universalist Society in Middlebury, VT.
Emily entered the ministry in mid-life.  Her background includes an MA in Scandinavian Literature; several years' work as a paper artist; and a lifetime of performing, including writing, singing and recording her own songs and those of others.  Emily has produced 4 CDs, and occasionally shares her music in worship.
Emily is thrilled to have found, in interim ministry, a vocation that utilizes all her gifts and skills, and calls her to continued growth and new horizons.  She is delighted to be serving with USNH for this two year period.
Rev. Marion Visel, Associate Minister    

Marion Visel, Associate Minister, works with us part-time.  Her primary area of ministry is Pastoral Care.  She oversees our Pastoral Care program which includes training and meeting monthly with our Lay Ministry Team, working with our Rides Coordinator, Meals Coordinator, and Friendly Visitors to assist members of the congregation during times of illness, injury, loss and transition.  Marion also oversees the Prayer Shawl & Blessed Blankets Ministry as well as Sunday Flowers delivery.  She works with the facilitators of our Caregivers Support Group, and Employment Support Group.  Marion facilitates our Elder Support Group.  She provides short-term pastoral counseling for members.
Our Small Group Ministry program helps to sustain about a quarter of our membership.  Marion oversees this program in conjunction with the Small Group Ministry Steering Committee.  Together they recruit and train facilitators and assist in creating and maintaining groups.
Marion provides Spiritual Enrichment programs such as spiritual retreats and Adult Education classes.
Marion provides a consistent presence on Sunday mornings for both services, assisting with liturgy and preaching occasionally.  She takes part in Child Naming ceremonies, and is available to conduct memorial services and weddings for members of the congregation.  She is also conducts memorial services and weddings for those outside of the congregation as her schedule permits.
Marion is from Hamden and so knows the area well.  She is a graduate of Starr King School for the Ministry where she specialized in pastoral care.  She has been a Chaplain for CT Hospice part-time for 10 years.  Marion's career path has been a journey to wholeness; she has undergraduate and graduate degrees in communications and became a television producer (mind).  She was a massage therapist in physical therapy, hospital and retreat center settings (body), and then she became a chaplain and minister (spirit).
Jesse Greist, Director of Religious Education
jesse.greist@usnh.org
A life-long educator, administrator, musician and story-teller, Jesse joined the USNH leadership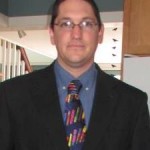 team in August, 2012.  He moved to Hamden with his family, following a seven year stint in Monteverde, Costa Rica where he worked as a teacher and assistant principal of a small school with an emphasis on environmental stewardship.  He studied world religions at New College of Florida, but has focused his career on education, working in both public and private schools in the United States, India, Ghana and Costa Rica.
Jesse is happy to "return to his roots" as the Director of Religious Education at USNH, not only because he studied religion in college, but because he went through USNH's Religious education program as a child.  He returns to work with many of the same seasoned teachers who taught him years ago, as well as newer church member, all dedicated to providing a quality religious education to our young people.  He works directly with children, families and CYRE committee, organizes and helps run classes for young people and teenagers, offers monthly children's chapel worship, delivers weekly "messages for all" in the services, and administers the CYRE (Children and Youth Religious Education) program.
Linda Pawelek, Director of Music

Linda has been Music Director at USNH since 1971. During that time the adult choir has been active on a regular weekly basis. She started a Youth Choir that sings monthly. Linda is a pianist and taught elementary school music for 30 years. At USNH she has been Music Director for many musicals presented by the various theater groups as well as being an accompanist/rehearsal director for canvas dinners, cabarets, and other special church related functions. She sings with the New Haven Chorale and has been a conductor in its Ensemble outreach program.
William R. Braun, Associate Director of Music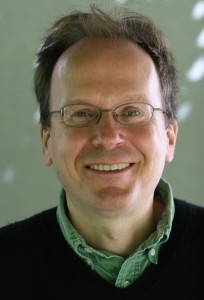 Pianist William Braun made his New York debut in two concerts given with the singers Dawn Upshaw and Richard Lalli in conjunction with the Museum of Modern Arts "Vienna: 1900" exhibition.  He has performed as concerto soloist with the Bew World Symphony (Miami), the Florida West Coast Symphony (Sarasota), and the New Haven and Waterbury Symphonies.  He is the pianist of the Wall Street Chamber Players and of the New Haven Symphony.  A prolific writer, he has had Opera News cover stories on Ian Bostridge, Christine Brewer, John Adams, Peter Sellars and Dawn Upshaw.  Opera News has also published his interviews with Birgit Nilsson, Gerald Finley, Nikolaus Harnoncourt, Philip Glass, Alan Gilbert, Thomas Allen and Andrew Porter, as well as over two hundred other pieces.  He earned his doctorate in piano from Yale in 1990.
Bill has been at USNH for twenty five years. As Associate Music Director of Music, he coordinates the music for most of the 9:15am services, bringing in soloists and group from the congregation.  Whenever possible, the music compliments the sermon topic.  Members of the congregation have formed groups to perform jazz, folk music, vocal ensembles, vocal jazz, and recorder ensembles.  Bill also accompanies the choir at most 11:15am services.
Tisha Ferguson, Congregational Administrator
office@usnh.org
Leslie Hueffman, Bookkeeper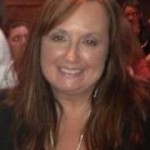 leslie.hueffman@usnh.org 
Leslie joined USNH originally as the Assistant to the Director of Religious Education in 2005.  Then transitioned in 2006 to Administrative Assistant in the main office.  Leslie has worked in various disciplines such as, local cable company in Human Resources, steel manufacturer, computer corporate sales department and recruitment agency, as well as in retail.