Our Staff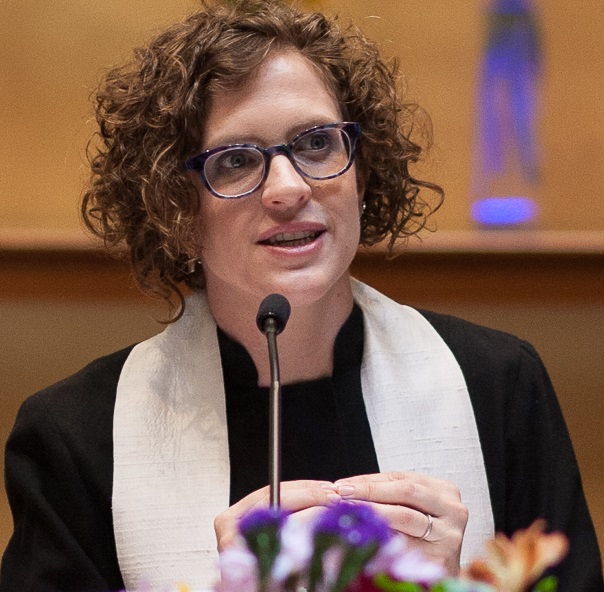 Reverend Megan Lloyd Joiner, Minister.
203-288-1807 x202 rev.megan@usnh.org
Megan Lloyd Joiner was called as our fifth settled minister in May, 2015.
Born in Durham, North Carolina and raised in Cincinnati, Ohio, Megan has Southern and Mid-Western roots. She is a life-long Unitarian Universalist with a long Unitarian heritage centered in Spring Green, Wisconsin at Unity Chapel.
At Union Theological Seminary in New York City, Rev. Megan focused her studies in pastoral ministry and systematic theology, graduating in 2009. She was ordained in 2012 by her home congregation, First Unitarian Church of Cincinnati, Ohio, and her internship congregation, The Universalist Church of West Hartford.
Megan is married to Anthony Clark, with whom she delights daily in the joy of raising their daughter, Arden, who was born in 2013. Learn more about Rev. Megan Lloyd Joiner at her website.
Reach Rev Megan by phone or by email at rev.megan@usnh.org. Her office hours are Tuesdays and Thursdays, by appointment.

Jesse Greist, Director of Lifespan Religious Education
203-288-1807 jesse.griest@usnh.org
A life-long educator, administrator, musician and story-teller, Jesse joined the USNH leadership team in August, 2012, right after moving to Hamden following a seven year stint in Monteverde, Costa Rica.  While in Costa Rica, Jesse worked as a teacher and assistant principal of a small school with an emphasis on environmental stewardship (and also met his wife, Sondra!).  He studied world religions at New College of Florida, but has focused his career on education, working in both public and private schools in the United States, India, Ghana and Costa Rica.
Jesse has happily "returned to his roots" as the Director of Lifespan Religious Education at USNH. He works with many of the same seasoned teachers who taught him years ago as a child at USNH, as well as newer volunteers, all dedicated to providing a quality religious education to our young people.  He works directly with children, families, adults and the committees, organizes and helps run classes for young people and teenagers, offers monthly children's chapel worship, delivers weekly "messages for all" in the services, and administers the CYRE (Children and Youth Religious Education), ARE (Adult Religious Education) and Small Group Ministry programs.  Reach Jesse at jesse.griest@usnh.org.
Jeff Douma, Co-Director of Music
Jeff Douma is Professor of Choral Conducting at the Yale University School of Music (since 2003) and Director of the renowned Yale Glee Club.  He is also Music Director of the Yale Alumni Chorus, Founding Director of the professional Yale Choral Artists and Artistic Director of the Yale International Choral Festival.  Reach Jeff at music@usnh.org.
Erika Schroth, Co-Director of Music
Erika Schroth is Director of Choral Music, music theory and musical theater at Hopkins School in New Haven.  She is also an accomplished pianist, both as a performer and teacher. Reach Erika at music@usnh.org.
Erika and Jeff were the Interim Directors of Music at USNH during Linda Pawelek's sabbatical leave in 2005-2006.  They have extensive experience in choral conducting and teaching of academic and church groups and students at adult, college and grade-school levels.  Each has a Bachelor of Music degree from Concordia College and a Master of Music degree from University of Michigan.  Jeff also has a Doctor of Musical Arts degree from University of Michigan.
Jeff and Erika have been active members of USNH since 2006 and have two children, Sofia and Will. They are deeply committed to the role music and arts play in building community and celebrating our shared humanity.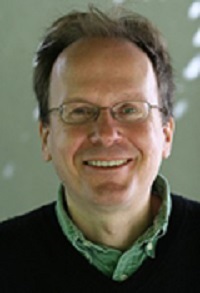 William R. Braun, Associate Director of Music
Pianist William Braun made his New York debut in two concerts given with the singers Dawn Upshaw and Richard Lalli in conjunction with the Museum of Modern Arts "Vienna: 1900" exhibition.  He has performed as concerto soloist with the Bew World Symphony (Miami), the Florida West Coast Symphony (Sarasota), and the New Haven and Waterbury Symphonies.  He is the pianist of the Wall Street Chamber Players and of the New Haven Symphony.  A prolific writer, he has had Opera News cover stories on Ian Bostridge, Christine Brewer, John Adams, Peter Sellars and Dawn Upshaw.  Opera News has also published his interviews with Birgit Nilsson, Gerald Finley, Nikolaus Harnoncourt, Philip Glass, Alan Gilbert, Thomas Allen and Andrew Porter, as well as over two hundred other pieces.  He earned his doctorate in piano from Yale in 1990.
Bill has been at USNH for twenty five years. As Associate Music Director of Music, he coordinates the music for the 9:00 am service.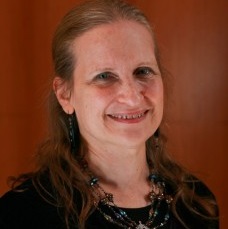 Jamie Ross, Congregational Administrator
Jamie has worked in offices of all sorts, from seminaries to doctors' offices in New York City. She is glad to be back in Connecticut where her grandparents were once members of the Unitarian Universalist congregation in Meriden. Jamie brings her considerable administrative skills, her passion for spiritual community and her calming energy to this position at USNH and we are very glad to have her here! Jamie is here Monday through Friday. Her main responsibility is overseeing the day-to-day management of the USNH office. She is the person to contact about scheduling space and learning how to use the copier. Not sure who to call? Start with Jamie, and she'll get you on the right track.  Reach Jamie at office@usnh.org.
Jane Ferrall, Membership Coordinator
Jane is a Wisconsin native but a New Englander at heart.  She moved to the East Coast in 1986 following her graduation from the University of Wisconsin Law School and practiced law in New York City for the next 10 years.  New York is where she met her husband, Bill, and had her four children.  Jane moved to Connecticut in 2000 and spent the next 16 years volunteering, including spending 15 years as a Girl Scout leader, heading the New Haven PFLAG chapter, and serving in every possible capacity in local faith communities.  Jane is also employed by Aging at Home, a social program for seniors in the Greater New Haven area.  Jane is excited to share and learn from the members of USNH through her membership coordinator position.  Reach Jane at membership@usnh.org.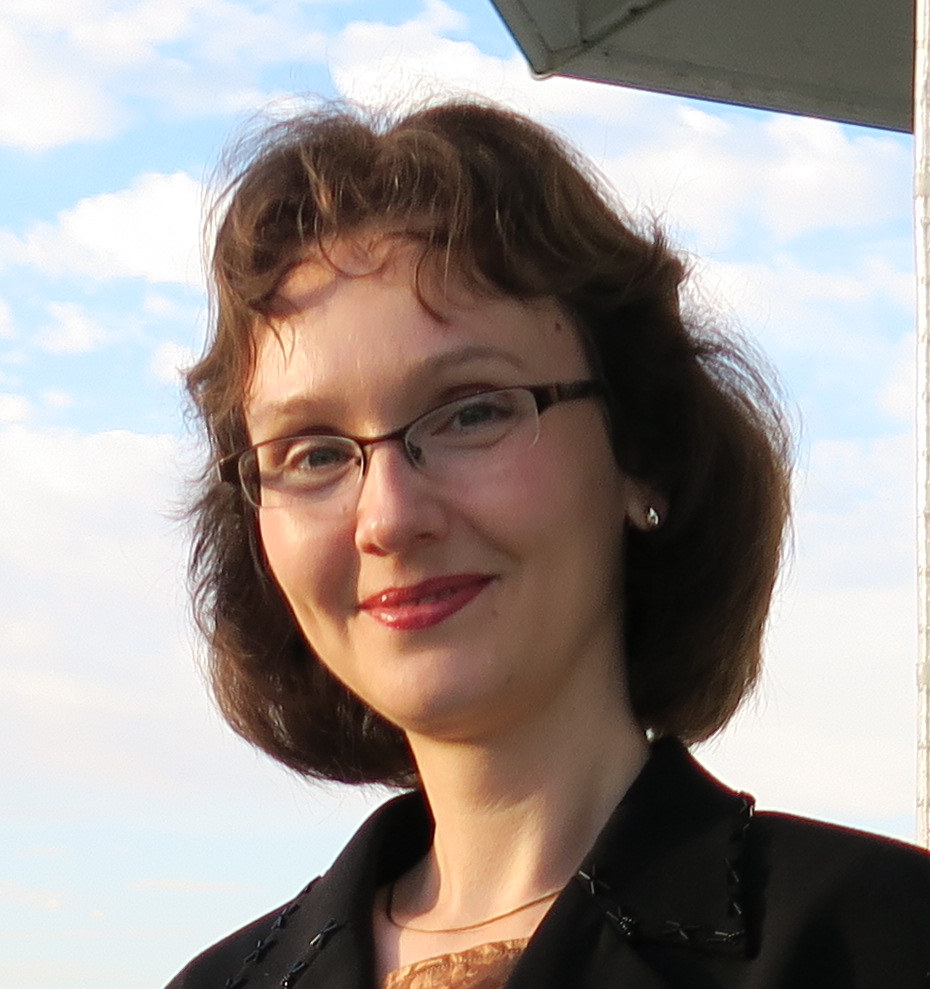 Antonia Baroga, Bookkeeper
Antonia came to Hamden 10 years ago from Romania.  While she was a high school teacher of Romanian literature back home, now she spends most of her time taking care of her three sons, all of whom were born in this country.  About four years ago, Antonia opened her own book-keeping business, which serves primarily non-profit and other businesses.  She started working for USNH in March of 2016 and really enjoys working with such "wonderful and open-minded people."