Enjoy a Potluck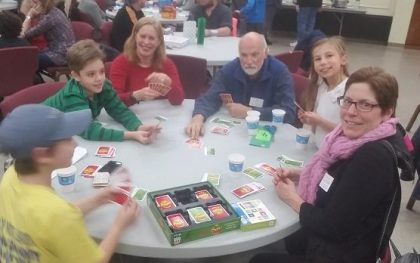 The only thing better than getting a bunch of Unitarian Universalists together is getting a bunch of Unitarian Universalists together for some delicious food!  Join us …
Millennials2GenX Potlucks
This fun event happens the third Wednesday of every other month from 6 – 7:30 p.m. in the Library and Children's Chapel. Geared toward young people and families, we invite you to bring a dish to share, your kids, and yourself! It's a relaxing and enjoyable way to kick back after a long day at work, home, or school. Childcare is provided. Contact Jesse Greist at jesse.greist@usnh.org for more information.
Neighborhood Potlucks
We recently divided our 350+ members into neighborhood "clusters," with some interesting results! Stay tuned for neighborhood potlucks. Coming Soon!